KDHX Presents the Kiss and Tells
A defecting genius sends Bond on a gem-studded mission to The Diamond Quarter in Belgium, where 007 meets Sapphire Spheres, the beautiful accomplice of an infamous criminal mastermind with a heart of ice. With the help of the blonde bombshell, Bond infiltrates the frigid headquarters of the Missbehavin' Organization in an attempt to stop a chilling plot that threatens the safety of the globe.
Who will keep you warm when you Kiss & Tell?
Special Guests: The Glimmer Cabaret and Terry Bates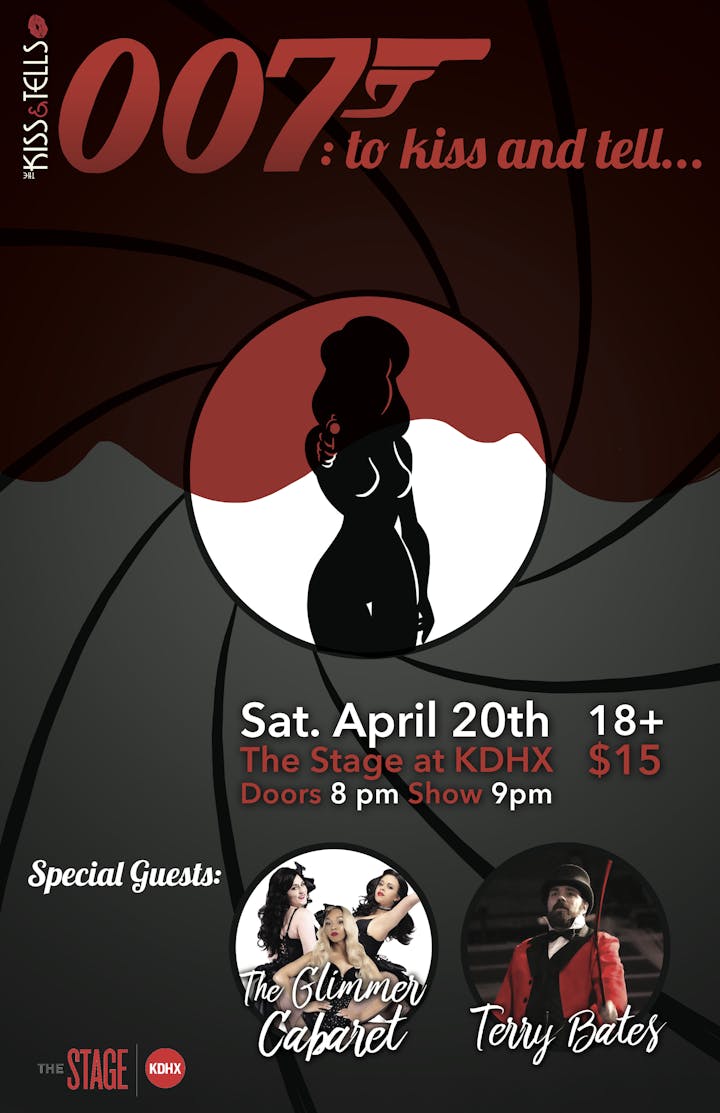 Venue Information:
KDHX Stage
3524 Washington Ave
Saint Louis, MO, 63103